SimPlexity is a Danish company that builds high-end motorsport simulators focusing on quality and versatility. Our products are Danish design and we strive to create the best sim racing experience possible.
Our product range fits home use, esport centers, professional motorsport teams and much more – we cover it all!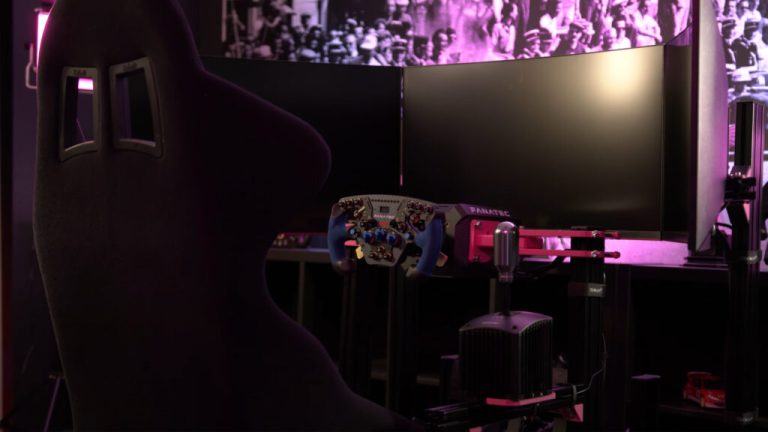 Sim racing is an industry in significant growth. The best way to simulate motorsport is by providing the feeling of sitting in a real racecar.
It is the most accessible way of experiencing motorsport, besides the G forces. Today's sim titles offer a very good recreation of the road surface as well as the car's behaviour through force feedback. Therefore sim-rigs are the way to go.
In order to successfully acheive the above mentioned, we, at SimPlexity, use high quality extruded aluminium profiles bolted together with corner brackets. This method of building the cockpits offers high stiffness and unlimited versatility.

The world doesn't have to be just black and grey. In fact, we encourage adding a bit of colour onto the brackets your favorite SimPlexity rig.
We can deliver your new simulator in a great variety of colour combinations and with vast adjustability to fit all shapes and sizes. At SimPlexity you can get the complete simulator package you want!